Why work for Melody Care as a Live-in Carer?
As a Live-in Carer with Melody Care you will be providing exceptional home care services to help clients live comfortably at home. For those with a passion for caring, a career in live-in care provides the opportunity to make a real difference in the lives of others.
The role of a Live-in Carer
As a professional Live-in Carer, you will provide care and companionship at a time when a person needs it most and all within the comfort of their home.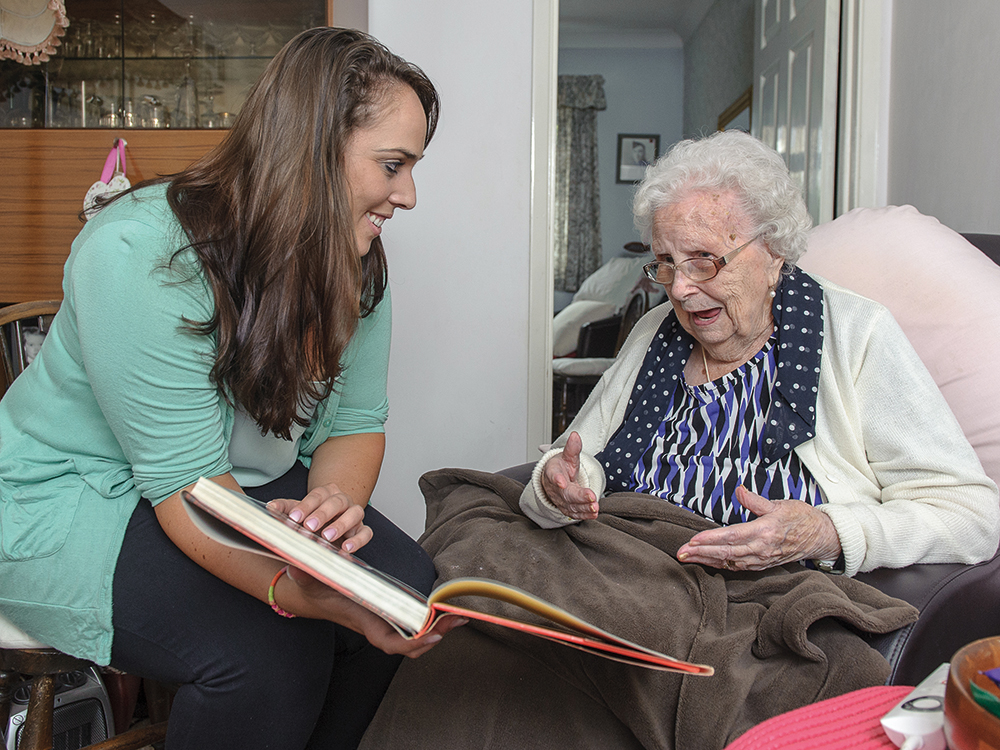 Working as a live-in care team of two, your priority will be to provide support and assistance, helping the person experience the highest level of health and wellbeing as possible. Carers provide one-to-one home care in accordance with the person's specific care plan as well as helping them to enjoy living a full life as independently as possible.
Your live-in carer duties may include but are not limited to:
Who can apply for a live-in care job?
We would like to hear from compassionate and respectful individuals with professional experience in care, meaning you can apply for a live-in carer vacancy if you have worked in a care home, have experience with domiciliary/hourly care work or similar.
To become a Live-in Carer with Melody Care you must have good spoken and written English language, must have the ability to prepare and cook nutritious meals and be physically able to undertake tasks and duties.
Carers join us from a variety of background and various countries. We offers live-in care jobs across South of England including Hampshire, Surrey, Berkshire and Sussex.