Types of Live-in Care
Melody Care can offer different types of Live-in Care, depending on the individual needs of the client.
How can Melody Care help?
At Melody Care we want to ensure that each of our clients has a tailored package specific to their needs and desires. Our process begins when you make your first contact with us. We talk with you about the service you want and begin to understand what we need to do to meet your requirements.
Our Care Manager will arrange a visit to discuss your needs further and to talk to you about what we can offer. We will also conduct a thorough assessment including gathering information from those closest to you, whether social or medical, in order to provide a bespoke, client focused package.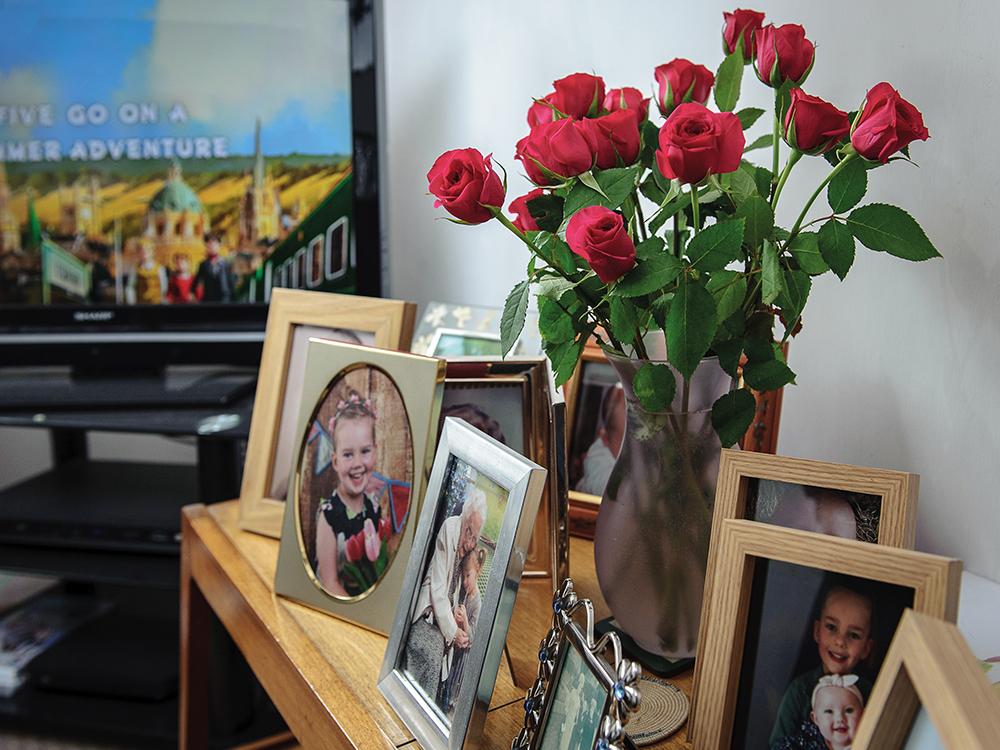 Companionship Live-in Care
Companionship and personal care support is ideal for those who require help and assistance with everyday tasks.
Benefits of Live-in Companionship Care include:

  24 hour managed Live-in Care

  Supervision of personal care

  Prompting and/or administering medication

  Meal preparation

  Light housework

  Laundry care

  Pet care

  Shopping
Re-enablement/Convalescence/Home from Hospital Live-in Care
Perfect to help get you back on your feet following a hospital admission or an operation. A Live-in Carer can stay as long as he/she is needed and will be willing to do whatever you need to help you heal and get back to normal.
Respite Live-in Care
Respite Care offers an opportunity for family carers who need a break or simply spend some time looking after their own needs, safe in the knowledge that their loved one is receiving the very best care.
Benefits of Respite Live-in Care:

  Less stress and upheaval for the person being cared for – there is no need to temporarily move to a care home and change regular routines, with all the distress and uncertainty this can bring

  More independence and empowerment for you – you get the time to relax and a enjoy well deserved break to recharge your batteries

  Round the clock reassurance – knowing your loved one is in safe hands with the support and supervision of our care management team

  Better value for money than a care home – your loved one has one-on-one support, compared to very little contact time in a care home

  It is a great way to test whether live-in care is a long term option
Couples Live-in Care
Having shared most of their lives together, it's only natural that couples want to stay together when they need some extra support. With Live-in Care, you can have the care you need at home, with your life-long partner by your side.
For couples requiring extra support – or for one person within a couple who needs assistance – having a live-in carer means you have someone who's completely dedicated to your needs. Whether you need help with personal care, medical assistance or help around the home, with Live-in Care you can both stay at home in the place you love, with limited disruption to your lifestyle or routines. 
End of Life Support Live-in Care
Many clients want to spend their final days at home. A Live-in Carer will ensure that you and your loved ones receive respectful, dignified home care at this time.
Benefits of End of Life Live-in Care include:

  Allows you to choose where and how you would like to be cared for

  Quicker starts enabling faster hospital discharges

  Flexible support for changing needs

  Emotional support from a dedicated team
If you would like to find out more about our different types of Live-in Care, please call us on 01252 220207.
The carer that my sister has is very competent and has bonded well with her. She is treasured by me and our brother.