Why work for Melody Care as a Professional Hourly Carer?
Join us and enjoy guaranteed hours to fit your life, a career path to build upon and the opportunity to make a real difference to someone else's life.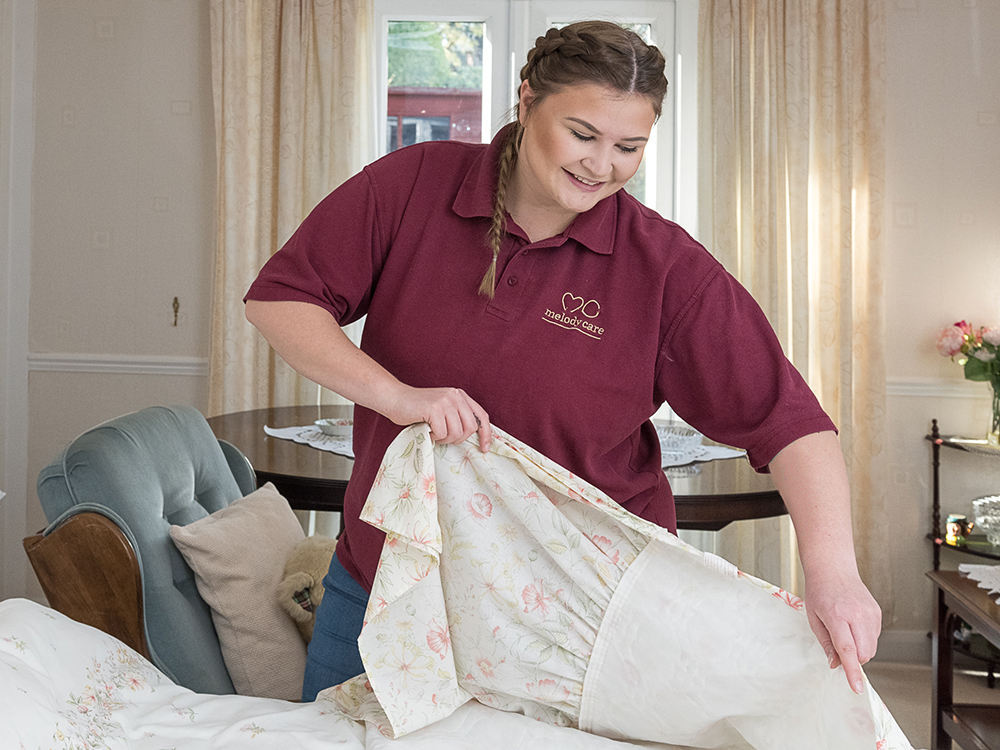 Melody Care has been a successful provider of care since 2010 and we continually focus on the quality of care for both our clients and our carers. We have a dedicated professional team who provide high-quality care and we care deeply about who we select to provide it.
Melody Care's recruitment process is not stressful or pressurised. It is about us finding out about you and you finding out about us. We believe recruitment is a two-way process and we want you to have all the information you need to ensure a move to Melody Care is right for you. So find out about us! What we stand for, how we treat our employees – we want to develop an open and collaborative partnership with our new joiners. Could you be one of them?
We are an ambitious company for our clients and our staff. We want to offer the stability of care to our clients with strong teams who enjoy working with us. We always offer growth and development with a focus on building a positive team environment, working for the benefit of each other and our clients.
All new staff are supported from the beginning to ensure they are able to deliver the very best quality of care to all our clients. Within our specialist Learning & Development Department, staff will receive continual support with both training and ongoing career development.
Find out more about working with Melody Care
Take a look at our recruitment video which gives information on the recruitment process.