Companion Care
Come rain or shine, our Melody Care carers provide a vital link between relatives and their loved ones. 
Due to their family members living far away, for some of our clients, their carers may be their only contact they have with the outside world.
Research shows that being lonely and isolated can be detrimental to mental health and can lead to increased anxiety and depression. This is why our carers, who visit our clients in their own home, are so important. Not only can a visit improve our client's quality of life, but it alleviates loneliness. Being mobile and active also reduces the likelihood of hospital stays and helps with overall wellbeing.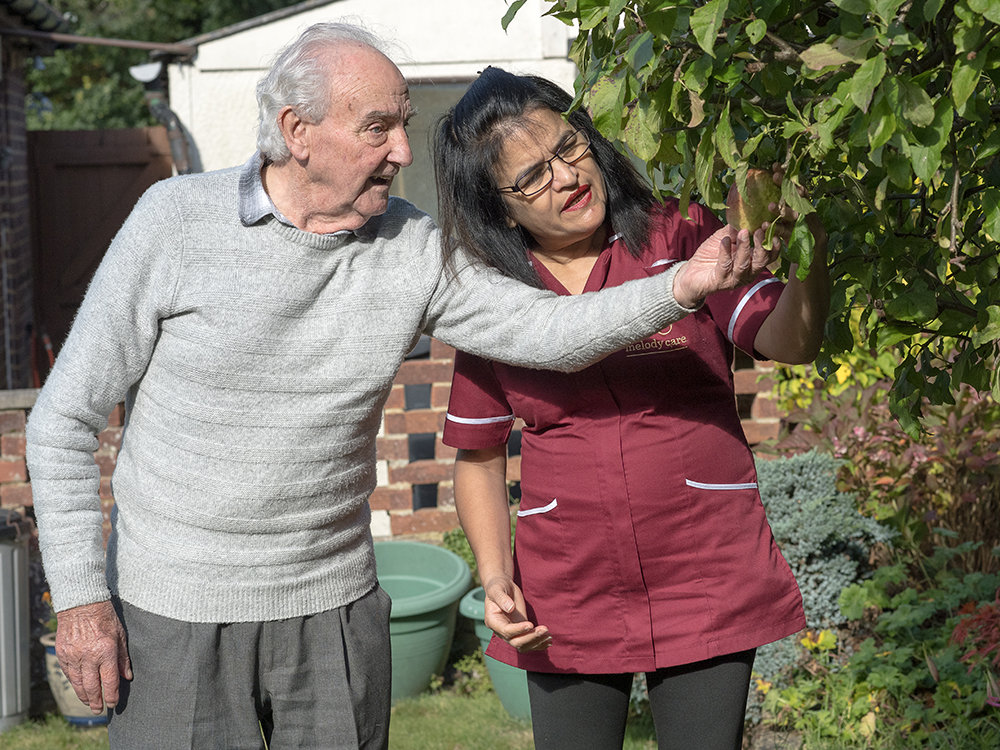 Perhaps your loved one would like to go to the shops, complete a craft project or simply enjoy a cup of tea and a chat?
They may feel there just isn't time to do a more relaxed activity within their regular care needs. This is where we can help. You can top-up your loved one's current care plan with a companion call and we are happy to discuss the options available.


How can Melody Care help?
Extra activities, which may need a little more time, are possible with our Companionship Care. Whilst there is an additional cost with this, the benefits are huge in terms of improving your loved ones welfare. It also gives you peace of mind knowing that someone is visiting your family member on a regular basis.
It doesn't matter if your family member is funded by the local authority. We are able to offer this service to you in a private capacity. If this is of interest, we are happy to discuss the options which best suit your loved ones individual needs.
You all go above and beyond what is expected of care workers and we really appreciate everything you do.