Private Care
Our Private Care lets the people you love, live a life they choose
We know how important it is to remain living independently. We understand that you or your loved one has had a life before us with exciting careers and adventures. However, there comes a time when either yourself or your loved one will need some extra help.
Research shows that being independent in your own home improves your quality of life. Being mobile and active prevents falls, keeps an individual mentally stimulated and overall keeps you staying younger for longer.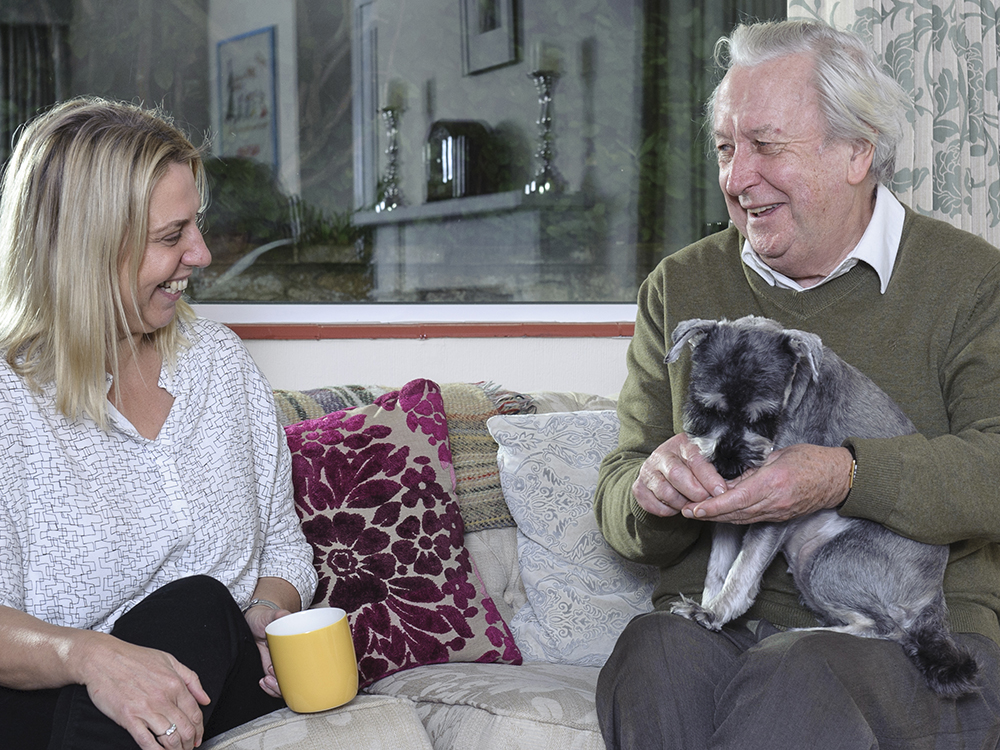 Lifestyle and options
Our Private Care allows you or your loved one to maintain the lifestyle you want. It's not the case that one size fits all. You get to choose how and what you want. Our Private Professional Carers are carefully selected as they have a genuine desire to bring out the best in you. They want to ensure that you can continue to have the choices in life that you deserve and are accustomed to. It is often the smaller jobs that will help you or your loved one remain socially active.
Our personalised Private Care plan is developed alongside you or your loved one, putting you in the driving seat. We understand that sometimes things can change. The plan is also flexible, it can be amended according to your needs.


Steps to receiving Private Care
Initial call or contact is made with one of our Care Management support team. They will take all necessary details and arrange a day/time which is convenient for you or your loved one to visit you at your home.


Free Home Visit – a Care Manager will come to your home for your first face to face informal chat. This is an opportunity for you to discuss your requirements and get to know a little more about Melody Care.


Care Planning meeting – this is an in depth meeting to discuss exactly what you are looking for and how you'd like the care to be delivered – remember this is your plan, you get to say exactly what you want. It is at this stage that the Care Manager will also conduct a risk assessment to ensure you are given the best support.


First free Private Care visit – your carefully selected Professional Carer will start work with you. And your journey of remaining independent, living the life you want has just started. This first visit is free of charge.


If would like to find out more about Private Care, please do not hesitate to contact us on  01252 979771 or alternatively email [email protected]
Melody Care spent time and effort to ensure my carers have been highly experienced and the right personality for me.