Invite your friends to join Melody Care
We know the importance of word of mouth and many of our staff have joined us through recommendation. In recognition of this we were the first Care Agency to offer all our staff a new and unique referral scheme called Care Friends.
Care Friends allows our staff to 'share' jobs with friends, family or anyone on social media that they think could be interested in joining the company.
By sharing jobs, they earn points which have a cash value. They can then earn additional points at every stage of the recruitment process.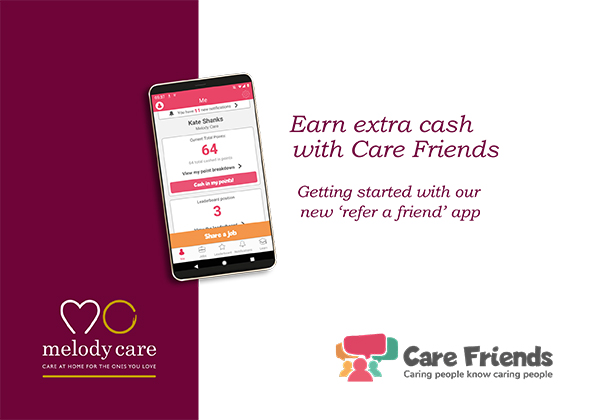 Find out why Melody Care uses Care Friends to recruit Professional Carers to the team.
See how you can earn extra cash simply be referring friends and sharing job opportunities through Care Friends.
We were delighted that earlier this year, Care Friends won the first ever Kings Award for Enterprise Innovation.