Our Live-in Carers
Our Live-in Carers can help you to complete a wide range of everyday tasks to enable you to continue living in your own home. Offering round-the-clock support, a live-in carer can provide services that include:

  Preparing meals and washing the dishes

  Laundry and ironing

  Running errands

  Completing household chores

  Administering medication or regular prompts

  Support with bathing, dressing and toileting

  Mobility support around the home

  Support getting out and about

  Companionship and emotional support

  Feeding, walking and caring for a pet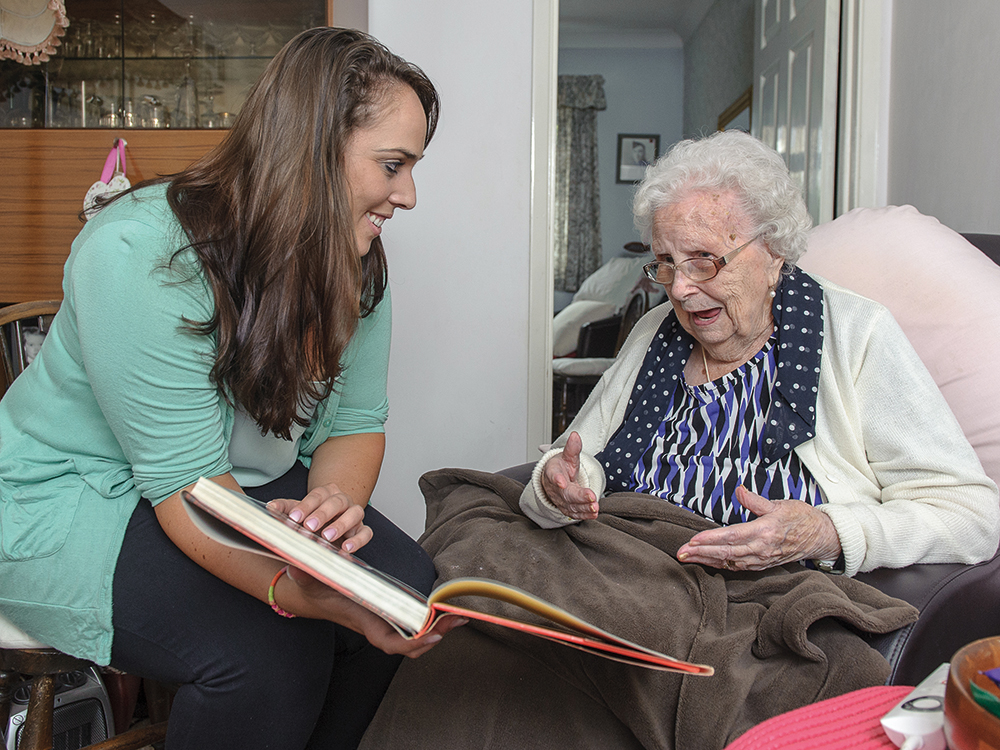 A live-in carer can make an incredible difference to your life. While many people assume they can only support with personal care, mobility problems and administering medication, they can assist with so much more. While these physical aspects, which many people only associate with care, are very important, our Live-in Carers can also aid you in all other areas of your daily routine.
We are very thorough in our approach to finding the best carers possible for each of our clients. Obtaining references for all our carers is only one small part of a very extensive process that we insist all our Live-in Carers go through before they can join us.
These include:

  On-line application via our website

  Submission of a detailed CV listing all previous work experience and relevant qualifications

  Completion of a specially designed Psychometric Test – this helps us to determine each applicant's character and in particular their level of integrity and attitude towards vulnerable people

  A telephone interview

  A face-to-face interview

  A DBS (Disclosure & Barring Service) Enhanced Check

  References obtained – these are followed up with a call from the Live-in Care team

  Up-to-date training certificates
If you would like to become a Live-in Carer, please click here to be directed to our registration page.
The four years she has been with my mother have been fantastic and her caring and professionalism combined with her sense of fun and humour have enabled my mother to enjoy her old age in her own home with very little illness right up to the last few days of her life at the age of 99.