Ongoing training & development
All our new professional Carers, whether experienced or not, will receive 28 hours of paid training. The training forms part of your induction and is completed prior to commencing any care work. This is followed by Work-Based Learning, working alongside experienced members of our care team.
We always offer growth and development with a focus on building a positive team environment, working for the benefit of each other and our clients. We offer professional development opportunities by offering further training in RQFs (better known as NVQs)*. We also help support you in attaining your Care Certificate within six months of joining. The Care Certificate is a set of 15 standards that sets out the knowledge, skills and behaviours expected for a professional Carer.
* Training for our part-time employees will depend on how many hours are agreed within the contract.
Career progression
At Melody Care, you can really develop a career in care with us. Professional development culminates in achieving our QCF Diploma in Health and Social Care (replaces the NVQ qualification). Professional Carers who excel in their roles can apply for supervisory or managerial roles.
Here's how your career path and earning potential could progress working for Melody Care: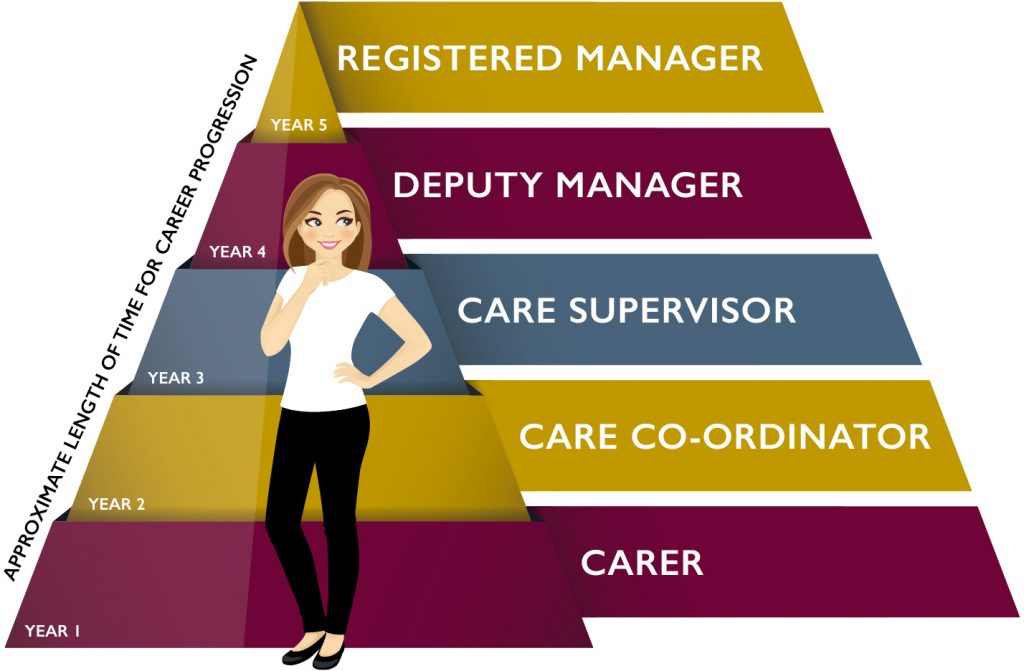 A career in care is for people who want to make a difference to the lives of others. Our clients trust our excellent team of dedicated and hard working carers. They strive to ensure our clients remain supported, helped and cared for in their own homes every day.
I've really loved doing my training at home as it worked amazingly around my kids. All the training was so good too it was a lot to do but now it's all done. Thank you for your support, it's been good to know your only a message away if I've needed you.