Covid-19 update
January 2021
Creating hope and control for 2021

We have spent a lot of time throughout 2020 adjusting to all the key issues to help keep our carers and clients safe.
Now further safety measures are required for everyone to play their part in protecting each other once more. With strict government guidance in place again, we wanted to share an update on some of the ways we are providing care safely.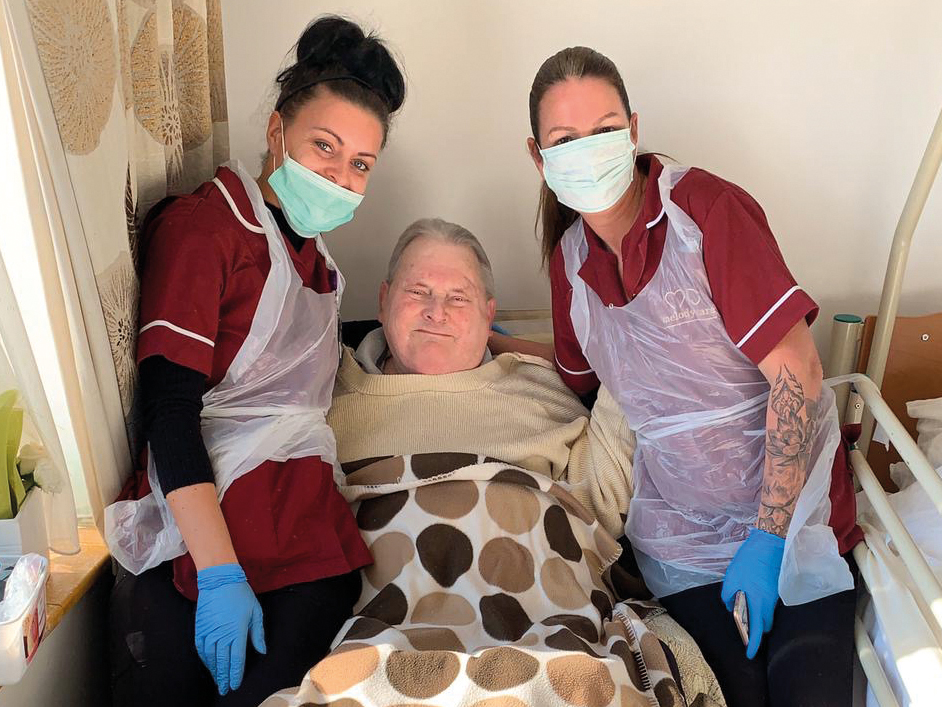 Keeping our Clients, Carers & Care Management Team safe
All carers are now having weekly COVID tests – these are being rolled out in a coordinated way to comply with health and safety measures but also to minimise any disruption to our clients' weekly schedules;
All carers are continuing with weekly temperature and oximeter reading checks;
Our branches have all been made COVID secure environments with compulsory mask wearing for any staff or members of the public who enter the branch;
During the current lockdown we are only allowing a maximum of two members of staff in the branch at any given time; and,
The continued use of our OpenPASS system allows real-time communication channels between our clients, their families, our carers and the care management team.
Inductions and new team members
As of January 2021 and during the 3rd lockdown, new team members will be invited to attend our Farnborough Training Centre on the first day of their induction to collect their PPE and phones. Attendance to Moving and Handling Training remains but we are offering the flexibility to conduct other aspects of the Induction and Training week to be completed at home whilst participating in e-learning and online meetings. Additional sessions may be required as we progress and if so, a maximum of two new team members will attend each session, typically two hours in duration.
New team members will be required to take a COVID test.
We will update you as soon as our Carers & Care Team receive the vaccine.
Thank you for your patience and support
We're really grateful for your support in helping us follow the new guidelines, which help protect our new staff, existing colleagues, and clients. It is a difficult time for everyone, but we are here to help. We are working hard and we ask everyone to show patience, kindness, and respect for one another through these challenging times. If you need to discuss any measures in more detail, please email our Director of Operations, Jackie Learwood at [email protected]
I am very happy with the service that has been provided for me. Thank you very much to Kerry, Christine and all my carers. During Covid-19 the carers have worn appropriate PPE. Thank you for keeping me safe.