Our Hourly Carers
We work hard to ensure all of our clients receive the best possible level of care. We do this by selecting only the best Professional Hourly Carers we can find, ones who share the same values and principles as Melody Care. We meticulously check every carer, giving you the reassurance that your family member will be given the best professional support. Our carers join our team because they have a genuine desire to bring out the best in our clients, helping them gain a higher degree of independence in their own home.
Once your family member has been assigned their trusted team of carers, these will be the carers they will see on a regular basis. We feel this is essential for continuity of care, not only helping your loved one bond with their carers, but more importantly, avoiding the disruption and uncertainty of new carers visiting.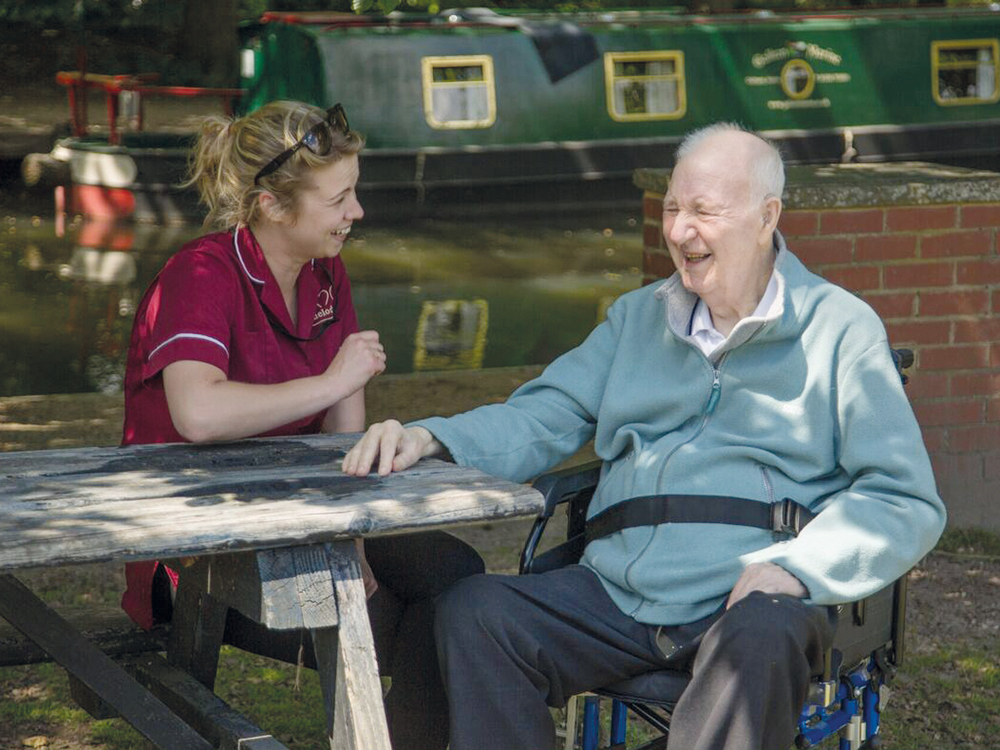 All of our dedicated team of Professional Hourly Carers are familiar with the area and live within a 15 mile radius of their client's home.
Ongoing training & development
All our new Professional Hourly Carers, whether experienced or not, receive 28 hours of paid training. The training forms part of their induction and is completed prior to commencing any care work. This is followed by Work-Based Learning, working alongside experienced members of our care team.
We always offer growth and development with a focus on building a positive team environment, working for the benefit of each other and our clients. We offer professional development to our carers by offering further training in RQFs (better known as NVQs)*. We also help support them in attaining their Care Certificate within six months of joining. The Care Certificate is a set of 15 standards that sets out the knowledge, skills and behaviours expected for a Professional Carer.
We value our professional Carers

Melody Care attracts the best Professional Carers in Surrey and Hampshire because it pays more generously than any other agency in the area. In 2015 we were awarded membership of the Living Wage Foundation in recognition of our commitment to paying all our staff at least the Living Wage.
On top of that we also pay the most generous travel allowances as all of our carers use their own vehicles to drive from client to client. Fuel is expensive and it does not seem fair that they should not be properly reimbursed for the miles they do.
Our Professional Carers appreciate what we do to try and look after them whilst they are looking after our clients. Consequently, once a Professional Carer is accepted into the Melody Care fold they tend to stay with us for the duration. This means we can provide a much better and more continuous service to our clients than most.
Gestures of gratitude for our carers
We really value all our Professional Hourly Carers and regard them as very special people indeed. The kind of people we would want to care for our own parents or grandparents. We offer a range of benefits and rewards including Birthday, Loyalty and Performance Bonuses – gesture that tell them we care. 
 I've worked for Melody Care for five years and they're the best employer by far. I feel well supported with access to training and development, and the little treats like the Christmas hampers make me feel appreciated. 
We only want the best for our clients and so we only seek to recruit the best. Click here to find out more about our recruitment process.