What is Hourly care?
Hourly care refers to a range of care that we can offer our clients both in terms of length of visits to regularity of visits. Some of our clients just need a daily visit from our Professional Hourly Carers to help them with tasks such as meal prepping, cleaning and shopping. However, other clients need more frequent visits to help them with more involved activities such as bathing and getting dressed. We don't believe it's possible to deliver quality care in a 15 minute visit, so we don't offer this. We want to allow time to listen to our clients and get to know them well, to complete tasks properly and to observe any changes in their health or well-being and respond accordingly.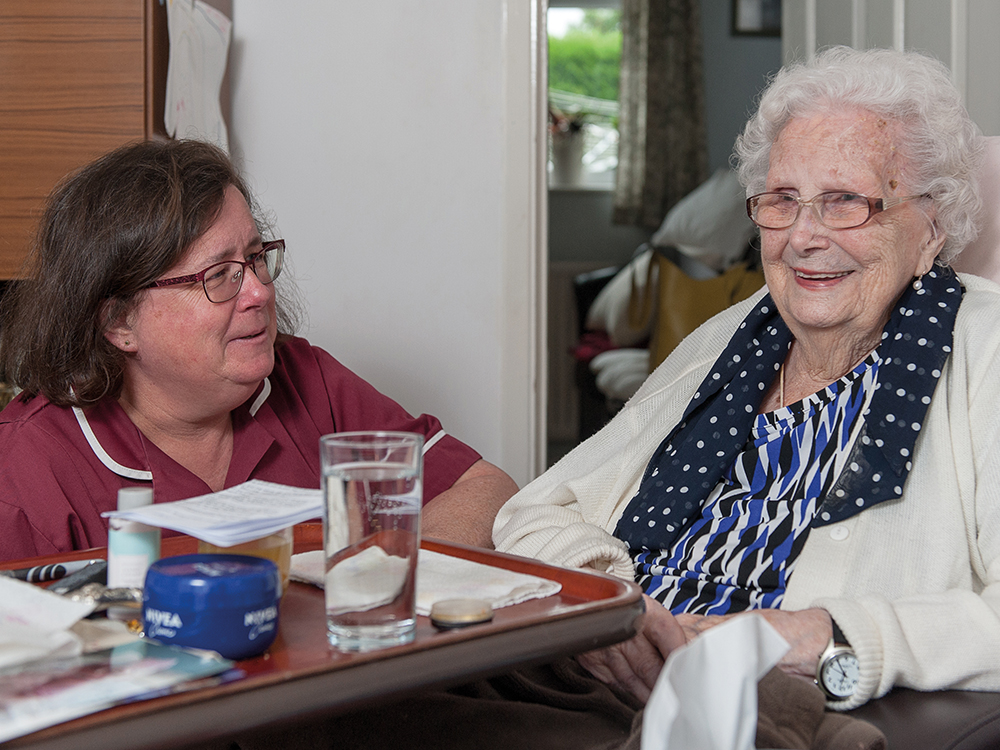 What are the benefits of care at home support?
One of the main benefits of having a Professional Hourly Carer visiting your loved one at home is that they will have a personalised service and a trusted companion to help them live a more fulfilling, independent life. They can also stay in their comfortable home surrounded by their friends and family.
We understand that your family member has had a life before us and the majority of our clients have had incredibly exciting careers and adventures. We will look after them with the respect and dignity they truly deserve, and pride ourselves on bringing out the best in your loved one. 
We aim to bring back simple pleasures to their life. We will devise a personalised care plan which is workable for you and your loved one – sometimes it may be as simple as a cup of tea and a chat, or a walk in the local park. At Melody Care, you have our assurance that we will match the best Professional Hourly Carer to your individual needs.
I cannot express my gratitude enough for the consistent, reliable care my mother receives from the team at Melody Care. Their care has enabled my mother to stay in her home which is where she wants to be. 
Our technology helps deliver the best quality care

OpenPASS is a mobile and web application which enables families to stay better connected with their relatives receiving care at home – giving much needed peace of mind. It allows verified family members to access information that is recorded by the relative's assigned professional Carer.
The user-friendly app enables family members to feel more empowered and ultimately improves the quality of care delivered to their relatives. This also avoids instances of notes being unclear, or worse still lost, and important information being ignored. 
Poor communication can lead to confusion and a lack of trust. The app ensures the link between carer and client is transparent and includes details of how the client is feeling on the day of the visit, administered medication and completed tasks. We see first-hand the benefits of this system for both our clients and Professional Hourly Carer as they find the process reassuring and more efficient as communication is instantly accessible.